Australian Immigration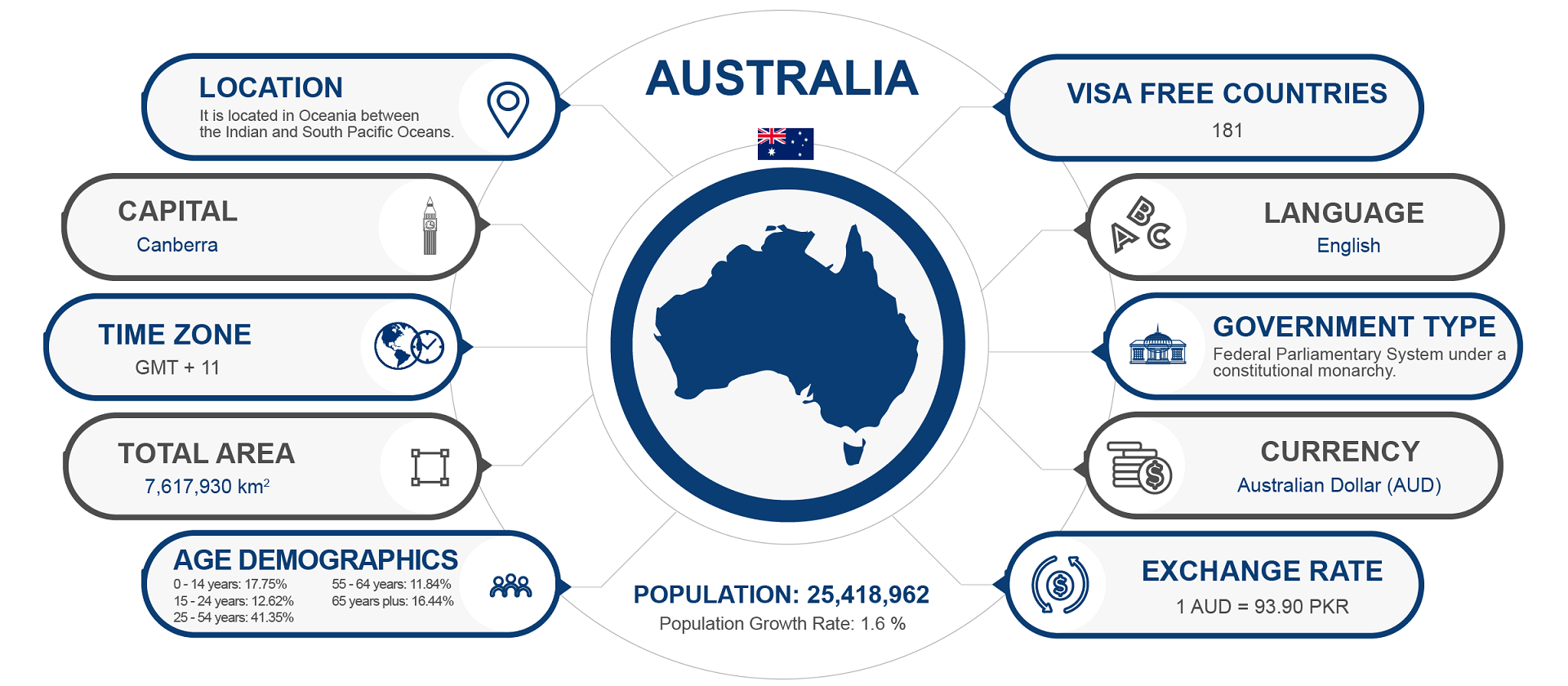 Australia is a country located in Oceania between the Indian and South Pacific Oceans. It is the sixth largest country with respect to total land area and has the fourteenth largest economy in the world. It is one of the most popular destinations known for its quality of life, high standards of living, high educational standards and beautiful beaches. Australian passport is one of the most valued passport in the world allowing visa free travel to up to 181 countries.
Immigration to Australia
Wanderer Education & Immigration Consultants can help skilled workers, qualified investors and businessmen in achieving their dream of living, working, studying or establishing business in Australia. It is one of the countries that provides an opportunity to highly skilled workers and their families to settle themselves in Australia by getting either the Temporary Residence or Permanent Residence of Australia. In Australia, there are a lot of employment opportunities for highly skilled workers to benefit its economy and increase the work force for wide range of occupations which are facing shortage of skilled workers in Australia. Furthermore, it gives an opportunity to qualified investors, businessmen and their families to get the Permanent Residence of Australia by establishing their business in Australia to benefit Australia's economic growth.
There are two options by which an individual can immigrate to Australia which are mentioned below:
1- Australian Skilled Immigration
2- Australian Business Immigration